Starting today, Rational Review users can view 3D CAD files directly within the Rational viewer. RR's 3D-rendered view of Computer Aided Design ("CAD") models provides a much more comprehensive view compared to a 2D render, allowing document reviewers to make quicker and more accurate decisions.
The typical review process for a 3D CAD model requires downloading the file and opening it in a proprietary tool that accommodates 3D views. Most of these tools not only increase the expense of review, but also add unnecessary complexity and time to a document review.
Now, without leaving RR, users can toggle easily between 2D and 3D renders, and interact with the objects in various ways, including:
Changing orientation
Zooming in and out
Resetting perspective
Changing background color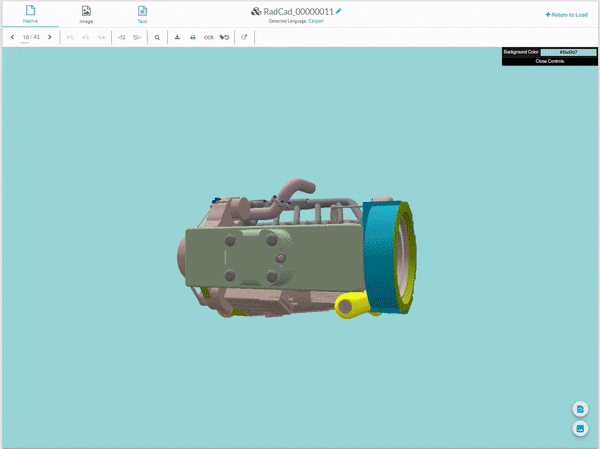 Rational strives to provide users with features and functionality that will improve their experience and optimize the current industry standard workflow for e-discovery and document review.
To learn more about Rational Review and native review of 3D CAD models, or to see this feature live in action, email us with your questions or schedule a demonstration today.